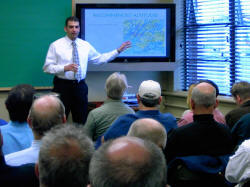 EXPERT QUALITY INSTRUCTION: American Airman Ground School & Heritage Flight Academy have teamed up to offer unsurpassed expert ground and flight Instruction with exceptional attention to Quality Customer Service.

DME: Our examiners are located at location. You will NOT have to travel to the DME at the end of your course.

"From our instructors to administrative personnel, we are proud of the quality and competence of all of our employees."

KEEP THE DREAM ALIVE: Our company was founded on the principle of keeping the dream of flight and aviation alive. We make that dream come true in a safe, professional, fun environment every day and we want you to be a part of all the excitement! "We have been educating and preparing people through expert written preparation programs for years." We're the experts.
---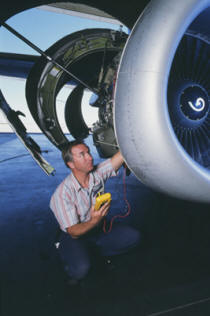 LIVE THE DREAM: "We believe that a career in aviation whether it be a certified A&P mechanic or certified pilot is something you're born to do.
American Airman Ground School & Heritage Flight Academy feel that a career in aviation is a calling that: "chooses you" - all you have to do is give in and answer the call." - Neil Visse, Executive Vice President
WE SHARE YOUR PASSION: Everyone we encounter, since their earliest memories have had a love affair with anything that soars, hovers, glides, flies or "blasts off!" We are the experts in connecting you to that passion!
---

CONTACT US TODAY: We are here to answer all your questions and guide you in the process of realizing your dream of becoming a licensed A&P Mechanic. Contact us to learn more about our programs, to enroll in one of our preparation courses at 800.786.9060. Please take a moment to complete our on-line application questionnaire.
---