---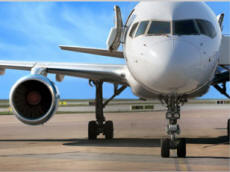 INTERNATIONAL ENROLLMENTS: American Airman and Heritage Flight Academy have had the privilege of training and preparing students for FAA testing from over 80 countries across the globe!
Required Mechanical Experience: The required experience for the Powerplant Mechanic Certification for all international students is a minimum of 18 months working with tools on any type of aircraft engine. The required experience for the Airframe Mechanic Certification is a minimum of 18 months working with tools on any type of airframe. If you want both A&P ratings, and your experience was a combination of Airframe and Powerplant, then you need a total of 30 months experience.
---
DOCUMENTATION for the FAA: We will walk you through the process of reviewing and retrieving the appropriate documentation from employers and your home country's Civil Aviation Authority. The U.S. Federal Aviation Administration (FAA) will need to review these documents here is New York in order for you to receive the authorization to participate in the required exams. We will escort you to the FAA for 8610-2 authorization when you arrive at American Airman. You can review sample mechanical experience letters and other sample documents here.
What you need:
The Need: You will need to Demonstrate that you need an American A&P mechanic certificate to maintain U.S.-registered civil aircraft outside of the United States and you are neither a U.S. citizen nor a resident alien.

Letters of Mechanical Experience: Provide a detailed statement from your employer saying what specific types of maintenance you preformed on each aircraft, and how long you performed it.

The CAA: Provide a letter from the foreign airworthiness authority of the country in which you got your experience, or from an advisor of the International Civil Aviation Organization (ICAO), validating your maintenance experience.

Signed in Ink: Make sure all the documents you provide are signed and dated originals
---
IMPORTANT: Please proceed to the Application Questionnaire link and provide us with your contact information. We will send you an extensive email outlining international requirements and the enrollment process.
---
ENGLISH LANGUAGE PROFICIENCY: The FAA Mandates that all applicants for Airman and or Mechanic Certifications have the ability to read, write and speak the English language. All Preparation Courses at American Airman are intensive and fast paced. These courses are not for those having only a fair or marginal grasp of the English language.
---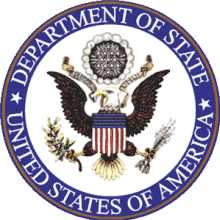 TRAVELING and STUDYING in the United States: You're encouraged before traveling abroad for any type of training to contact the American Embassy in your home country to review the latest VISA (if required) and travel regulations when traveling and studying for short periods in the United States. A Student VISA is not required for American Airman Courses.
Contact American Airman at 631.471.3550 for additional information and guidance
---

CONTACT US TODAY: We are here to answer all your questions and guide you in the process of realizing your dream of becoming a licensed A&P Mechanic. Contact us to learn more about all our programs or to enroll in one of our preparation courses at 800.786.9060. Please take a moment to complete our on-line application questionnaire.
---