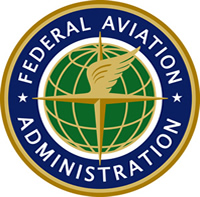 FAA Requirements for Eligibility: (FAR) 65.71-65.77: You will need to demonstrate that you have the requisite technical knowledge and experience and are eligible for written testing and oral examination.
NOTE: The American Airman A&P Mechanic Course is specifically designed for applicants who meet (FAR) 65.71-65.77.
---
ENGLISH LANGUAGE PROFICIENCY: The FAA Mandates that all applicants for Airman and or Mechanic Certifications have the ability to read, write and speak the English language. All Preparation Courses at American Airman Ground School are intensive and fast paced.
---
MECHANICAL EXPERIENCE REQUIRED: There are customarily three ways to achieve the mechanical experience required to take the FAA-required tests:
Maintenance Technician School: Attend a Federal Aviation Regulations part 147 Aviation Maintenance Technician School. Assuming the applicant pursues both Airframe and Powerplant programs students will log the required practical experience time to qualify for the tests for licensing over a one or two year time frame.

(OJT) On-The-Job Experience: You must log 18 months of supervised work to qualify to take the Airframe or Powerplant licensing tests, or 30 months to take the combined A&P test. The work time must be documented and signed off by the supervising mechanic or a notarized statement from your employer. See Sample Letters.

Military Work Experience: Military service time in certain armed forces specialties, but not the training time prior to such service, can qualify a person to take the FAA Airframe and/or Powerplant mechanic tests. Here is a list of accepted military specialty codes.
The FAA will recognize and credit your practical experience only after a review of your paperwork and an interview with an FAA Airworthiness Inspector. American Airman Ground School will help guide you through the FAA interview and paperwork. You will NOT need to visit with the FAA for authorization if you are a Graduate of a Part 147 Course. You can read all about the eligibility requirements in detail at our (FAQ) Frequently Asked Questions Link.
---
The A&P Aviation Mechanic Course: The A&P Aviation Mechanic Course is a week-long seven to ten day intensive program designed to help the applicant score highly on the prerequisite A&P FAA Written Examinations and pass the Oral and Practical with an FAA Designated Mechanic Examiner. The successful completion of each test will result in the issuance of the FAA Airframe and Powerplant License.
---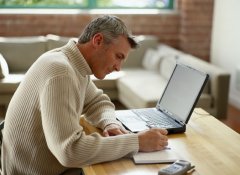 Phase 1: Written Exam Preparation: This initial phase comprises the bulk of our week long course and is designed to help candidates absorb the necessary material and ace the required exams in the most efficient comprehensive manner possible. This is achieved through a combination of expert instructor lecture, self guided on-site computerized study, and on-site computer based practice exams.
---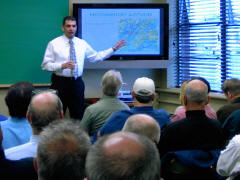 Phase 2: Oral & Practical Preparation: This final phase consisting of PowerPoint presentations & hands-on participation prepares you for the oral and practical examination with a FAA Designated Mechanic Examiner. Knowledge regarding aircraft structure, propulsion, controls, instruments, wiring, landing gear, and all the rules governing airplane logbook signoffs, and much more will be covered in detail.
---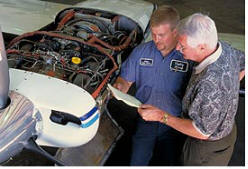 Phase 3: DME Oral & Practical Testing: At the successful completion of phases 1 & 2 you will take the Oral and Practical Examination with one of our 4 FAA Designated Mechanic Examiners. Our DME's are located in our facility. You will participate in the Oral and Practical at the immediate conclusion of the course.
---
Tuition includes the written examinations; GENERAL, AIRFRAME, & POWERPLANT. Included are required exam preparation texts, exam preparation workbooks, mandatory FAA Advisory Circulars, additional handouts and government materials. Included is all classroom lecture, practice examinations, mock oral and practical, unlimited access to school library, and computer lab.
* FAA Designated Examiner Testing Fee is not included.
---

CONTACT US TODAY: We are here to answer all your questions and guide you in the process of realizing your dream of becoming a licensed A&P Mechanic. Contact us to learn more about all our programs or to enroll in the one of our preparation courses at 800.786.9060. Please take a moment to complete our on-line application questionnaire.
---